www.laycemetery.eu www.laycemetery.eu
NOT TO CONSIGN TO OBLIVION THEMSELVES AND THEIR LOVED ONES DEAD...

Cimitero Laico... Cimitero Laico...
FOR INFORMATION ONLY IN ITALIAN, TELEPHONE NUMBER + 39 3476231802 THANK YOU.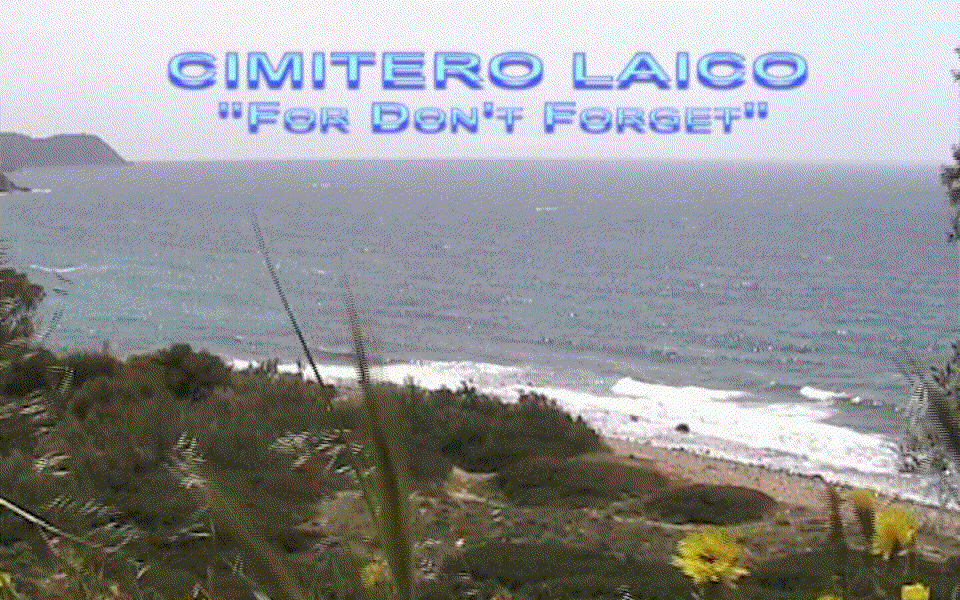 A B C D E F G H I J K L M N O P Q R S T U V W X Y Z
"GIOSUE' MARONGIU HAS BOOKED HERE HIS ONLINE BURIAL GROUND" Click on the letters in alphabetical order and visit personal spaces.

HERE...
we are also working on a application for mobile phones and ipadThis is a brand new startup, born Seven Yeats ago, under construction, consisting of a portal dedicated to online burial where there are texts with life stories, photos, video and / or audio recordings or anything else that belonged to the extinct, published by relatives , or those who have decided, like me, to start building it still alive, in a personalized page, that they have requested. All this in order to remember one's loved one with a web space that can be reached by anyone at any time and, above all, from anywhere in the globe. This Portal, called the "Lay Cemetery" and "Lay Cemetery", will welcome any deceased, or not, belonging to any type of religion, in the spirit of a democratic secularity: Catholics, Muslims, Buddhists, Hebrews, Atheists, Agnostics or whatever other. Users will have the right, however, to mention whether or not they belong to a religious group and to be inserted, if they wish, in differentiated and private spaces with passwords, to each of them dedicated. Otherwise, you can also choose to be visible to everyone: (public), with a search in alphabetical order. Visitors to the Lay Cemetery will have free entry after registering with the Portal. Even the Municipalities that request it, will be able to carry out, in a personalized space, an online census of their deceased that can be consulted by password from the interested public institutions. Even a space dedicated to animals, faithful friends of a life journey, will be present within this portal. For the inclusion of your loved one you can send a request for information to: info@cimiterolaico.com. webmaster and web-design Valentina Marongiu www.valentinamarongiu.it
"To stop the flow of the text in this page, place the mouse cursor on it ... "
Visitors to the Lay Cemetery will have free entry after registering with the Portal
info@cimiterolaico.com
webmaster e web-design Valentina Marongiu www.valentinamarongiu.it